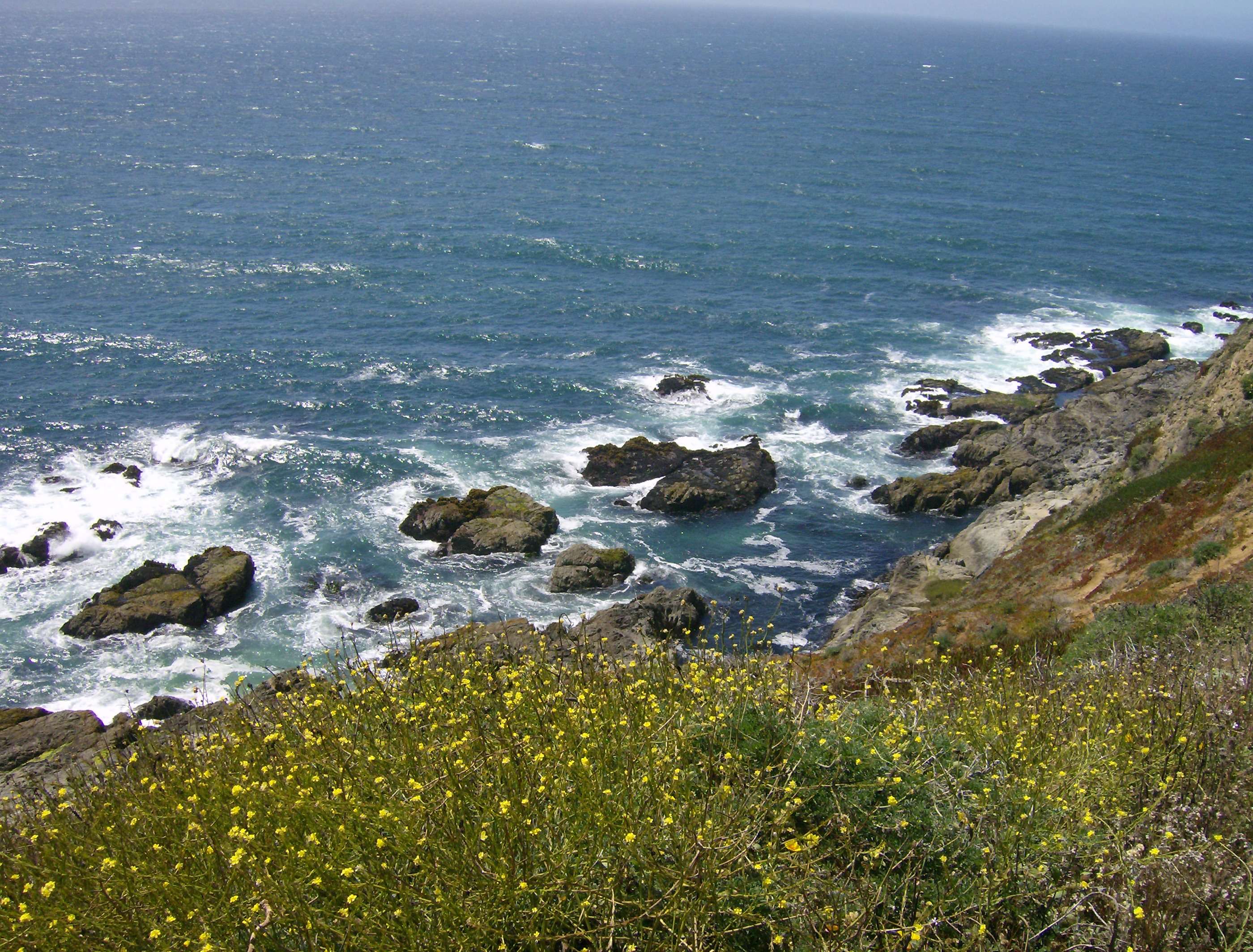 Talk with any financial advisor about money management, investment strategies, financial planning, you name it, and unless you've harbored a secret desire to become a financial advisor yourself, sooner rather than later, your eyes will glaze over and next thing you know you're thinking about the wood-fired pizza you're ordering for dinner tonight.
Last week I met with a prospective client that's an amazingly talented and successful artist with a studio in Bolinas in West Marin County. Lisa (not her real name) is recently widowed after a very long and loving marriage. Her husband was a prominent attorney in San Francisco and handled nearly every aspect of their money management and investments.
Although their current financial advisor did a good job for them, they were on separate sides of the political spectrum and this always bugged Lisa. Given the opportunity to seek out a new advisor, Lisa's CPA referred her to me. We set a date and time to meet at her studio in Bolinas.
May I have a dash of Hedonism with those numbers, please?
I was one of three advisors Lisa was currently interviewing and lucky for me, the only advisor that requested we meet at her place in Bolinas instead of my office. She graciously accepted my offer. Not that there would have been anything wrong with meeting at my office in downtown Petaluma mind you, but given the rare opportunity to see one of the gem properties on the coast, I jumped at the chance.
I was blown away by the sheer beauty of her property. Even if I didn't acquire her as a new client, just seeing this place was so worth it. To say the beauty of her property and her studio overwhelmed me would be an understatement.
Prior to our meeting, Lisa made it clear that she could handle no more than 15 minutes of 'numbers' talk. With those instructions, I spent hours trying to condense my usual spiel on the value and benefits of financial planning, added a few strategic graphs to highlight my value proposition and after many edits, I was ready to roll.
Paradise Found
We held our meeting in her studio that overlooks the Pacific Ocean. Maybe it was the peacefulness and tranquility of being in her studio, or that all the recent turmoil in the stock market seemed a million miles away that sunny afternoon, or just the way the water sparkled from the sun hitting it, whatever it was, my well studied 15 minute presentation never happened.
What happened that afternoon instead was a discussion about life, about giving back to the less well off in society and of the pursuit of pleasure in life - hedonism if you will. Lisa, it turns out, is a major philanthropist in the Bay Area and does everything anonymously. During our time together she shared with me the many projects she has funded not just in the U.S. but around the world. As she spoke about each project, she became more animated. I could easily see that in addition to her art, giving back is her passion in life.
The Happy Ending
I could probably write another five pages of what I discovered about this amazing woman. Yet the take away for me was her love of life. Just having turned 70 last month, she seemed to be just getting started.
Never once did we discuss numbers during our meeting. As the sun started to set on the Pacific and we both realized that over 2 hours had gone by without having any discussion about investment strategy or financial planning, we both just laughed.
As I was getting ready to leave, she said I was hired. Just like that. Mark, you're hired as my new financial advisor. Crazy me protested at first, saying something like….but I haven't even reviewed my financial planning process with you yet… It didn't matter.
When I asked her why she picked me, her answer touched my heart. She said the other two advisors were extremely competent and when she met them at their offices, they and their staff put on an elaborate presentation of how they would manage her money.
Yet no one was curious about her and her life. As she said, it's as if all they could see was the dollar signs and not the woman behind the money.
Lisa is now a Spiritus client but that came with one condition. All 'number' meetings must be no longer than 15 minutes. Done Deal!