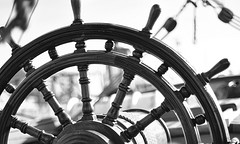 When was the last time you talked, and I mean really opened up and spent some quality time, with your significant other about your dreams and aspirations for the eventual next phase of your life - retirement or early semi-retirement?
If you're like most couples, you've probably had discussions here and there, saved articles you've read about places to travel or live when retired, and probably had a disagreement or two about next steps.
And when it comes to your money, how often have you discussed the big picture in terms of 'your number', that number being how much money you need to have accumulated by the time you're ready to say adios to your career or business?
And perhaps most importantly, who's in charge of making sure you arrive at your retirement destination on time and with enough money to last your lifetime?
Why are couples having such a hard time making a decision to seek the advice of a fee-only financial planner for something that's so important to their future happiness? Based on my nearly ten years of working with couples, I believe it comes down to this - fear of the unknown.
I wish there was a way to capture the expressions on clients faces when they discover, often after years of worrying, and after all the financial modeling and probability analysis has been completed, that many times they can retire when they had hoped to.
Once they let the good news seep in, the first thing most clients will say is, Why didn't we do this sooner? And generally the answer is fear.
Fear that you might be told you have to work until your 75, fear you'll be told you'll have to sell your home and move somewhere much less expensive, fear you'll be embarrassed about your lack of money savvy, and often irrational fear that your retirement lifestyle will resemble nothing close to what you imagined it to be.
And the problem with waiting and being frozen with fear and not being able to move forward is the longer you wait, the fewer options there will be on the table. The longer you wait to confront your reality, the more sleepless nights you'll encounter and the more stress you'll add to your life, often times needlessly.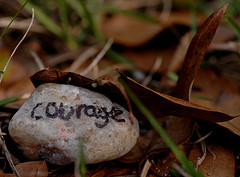 The Tale of Two Professors
Last month I met with two college professors, both in their early 60's. Both have Ph.D's and needless to say, are very smart. Susan recently received an inheritance which gave her and her husband Tom the impetus as well as courage to seek the guidance of a fee-only financial planner. This was the first time they had worked with a financial planner.
When meeting for the first time with clients, I spend most of my time discovering as much as I can about each person, about their individual relationships with money, how they manage money as a couple, how they make financial decisions, their core values and what they're looking to accomplish by working with me.
During this particular meeting, I discovered how much worry and stress they have been living with over the past few years. Susan and Tom's fears about retirement turned out to be completely unfounded. Yet as I discovered, over the past two years since they both reached 60, worry and fear has consumed them and zapped their life energy.
Besides the inheritance Susan recently received, it was her husband who was stressing to the point that she was worried for his health. Tom has a Ph.D in physics and little interest, let alone understanding of money and investing. But what had been holding him back from meeting with a financial planner was his fear of revealing his lack of financial savvy and being ashamed that he hadn't done a better job of managing the money for his family. I see this again and again, this fear for men is unfortunately very common.
Three weeks into our work together, at our final meeting and once all the numbers had been crunched and the Monte Carlo probability analysis was completed I was ready and excited to deliver the good news.
When I let Susan and Tom know they can safely retire next year, (mainly due to the pensions they'll be receiving and the frugal lifestyle they've adopted for most of their marriage) the relief on their faces was palpable. And Tom, who kept his emotions and feelings pretty even keeled throughout our meetings, openly started crying in relief.
Just Do It!
If fear of the unknown has been holding you back from seeking the help of a financial planner, I hope Tom and Susan's journey not only inspires you to find the courage to break through the fear of the unknown and decide you are ready to stop living with fear, stress and anxiety, but also empowers you in the knowing that you are not alone.
Photo credits - http://www.flickr.com/photos/leroy-freakwinter/, http://www.flickr.com/photos/jridgewayphotos/