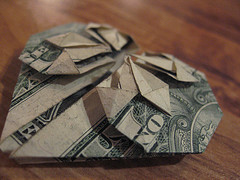 As a fee-only financial planner, I receive weekly industry publications which for years now, have been coaching us 'financial types' on how to really talk and connect with our clients. These publications continue to warn us that the 'trend' is going toward a more personable client/financial planner relationship. It worries me to think that someone has to be trained to care about the people they are working with. Like doctors, we are not all cold and numbers obsessed, many of us have a great bedside manner – and for some, it comes naturally.
In 1993, when I began using the term 'holistic' to describe my approach to financial planning, it came out of a need to consider the whole picture – a clients money, life, values, desires and purpose. It was fitting that my first talks on money were held at the Integrative Medical Clinic in Santa Rosa – the premier medical facility in Sonoma County where all providers take a holistic integrated approach.
Financial planning is not just for the wealthy
Because a professional goal of mine is to level the economic playing field, I am proud to keep my focus on the 99%, and not exclusively on high net-worth clients that make up the top 1%. With the plethora of financial planners vying for the business of the high net-worth, it leaves me to build my practice on clients that truly will reap the benefits of designing a comprehensive financial plan. Because I truly feel the tax code as well as the investment game of Wall Street's smoke and mirrors is rigged against the average investor, I will continue to do my part in leveling the playing field and to help people work within our somewhat unfair economic system so that they too can come out ahead.
All clients want an adviser they can trust, someone approachable and with whom they can reveal the most private details of their financial life. The work I do is both intimate and can have clients feeling vulnerable – so, you'd better believe they have to develop trust. Since they have chosen me to help then navigate the next stage of their lives, they know that as a fee-only financial planner – there will be no conflicts of interest since I don't sell products such as annuities and therefore there are no commissions involved.
Having Deeper Money Conversations
I don't sell and I don't push – but rather encourage the deep money conversations by asking questions that will open up new ideas and options. A deep money conversation is first, confidential and second, a real dialogue based on honesty, candor, objectivity, impartiality, empathy, sensitivity, caring and respect.
The term "appreciative inquiry" deals with asking good questions, getting the whole story, going deeper in revealing purpose, goals, challenges, fears, alternatives, resources, and expectations. Appreciative inquiry zeroes in on four processes: discovering, dreaming, designing, and delivering.
Starting with discovery – Because I need to know a client's purpose, values, strengths, successes, and aspirations in life areas, including family, work, spirituality, community, finances and health I'll collect this information in a confidential financial profile form.
In the dream phase I find that some people need a bit of prompting, but for others, it's natural to visualize a life that harmonizes with their hopes, expectations, and values. I encourage clients to go past their fears and to dream big.
Switching gears for the design phase, we'll start developing strategies based on key goals, a plan to align those goals with resources, and nudge clients to action.
Delivery includes the plan and discussion of its implementation. Since life is not static, there may be course corrections, or new unexpected events – so periodic reviews are highly advised.
Engaging in deep conversation and guiding a client into a life transition goes above the traditional approaches to money and retirement planning. It's how we add value and are set apart from the ordinary, product-centric approaches to financial planning. Our goal is to go beyond money; to assist you with the confidential details of your life, to provide a roadmap for your journey and offer ongoing support to the next phase of your life.
Photo credit Cdedbdme