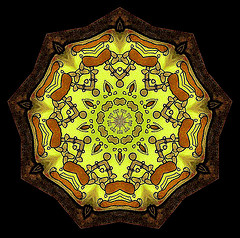 For years, great thinkers and spiritual leaders, past and present, have written about money and spirituality. Often illustrated are step-by-step instructions on how to tap into and access your spiritual power to manifest abundance into your life.
Books such as Think and Grow Rich by Napoleon Hill, The Seven Spiritual Laws of Success by Deepak Chopra, The Power of Intention by Wayne Dyer and Living in the Light by Shakti Gawain are just a few examples that open your mind to a new way of manifesting abundance into your life.
What all these books have in common is the link between your thoughts and your ability to manifest your desires. For when you view yourself as a powerful spiritual being that has the divine capacity to manifest and attract all you need or desire, then working with a financial planning firm called Spiritus is likely going to be a good fit.
My Journey of Spiritual Growth
Throughout most of my twenties, my relationship with money was challenging on many levels. In college, I majored in accounting, not so much because I loved accounting, but because I thought it might help me deal with my money stuff. I was dead wrong - actually, coming out of college and being assigned to high net-worth clients only made the situation worse and my relationship with money that much more challenging.
My attempts at healing my relationship with money early on met with short lived success. Time passed, and self declarations of 'mission accomplished' were common refrains heard by my friends. But invariably, as if my evil twin suddenly took control of my emotions and brain, I was back to old self-destructive habits around money.
It was also in my mid-to-late twenties that I found myself fortunate and grateful to be in business for myself and earning a healthy income. Yet like pouring water into a bucket filled with numerous holes, the money came gushing in but gushed out even faster. Why, I kept asking myself, am I able to earn so much money yet feel powerless in terms of holding on to it? What was it about my relationship with money that had me twisted up in knots?
My Relationship with Money
I can still remember the day I was driving home from Philadelphia, listening to NPR and hearing Vicki Robin , co-author of Your Money or Your Life, being interviewed about her newly published book. It was the first time I ever heard anyone use the phrase 'relationship with money'. I quickly pulled off I-95, parked my car and continued to listen to this fascinating woman describe the steps to transform your relationship with money and achieve financial independence. I wasn't quite sure what it all meant, but intuitively Vicki's message resonated with me, it felt like fate that I just happen to be listening to the radio for her interview and I knew one thing for sure- I was in- big time.
Like anyone that's read this seminal book on money and committed themselves to the tough inner work required for transformation, for me, it was an enlightening journey of self discovery and worth every precious second of life energy. What you can achieve as a result of this work is not only authentic and sustainable financial freedom, but the greatest gift of all, true peace of mind.
What Your Money or Your Life did for me was help heal my relationship with money and build a strong foundation for future prosperity. It gave me the courage to confront my money shadow and once and for all, put an end to my financial cycle of boom and bust. Now I was ready for the next step.
Seeing Myself as a Powerful Spiritual Being
As much time and energy as I have devoted to working and continuing to work on my relationship with money, my focus now is on discovering more about the spirituality of money.
Writing about the link between spirituality and money and how to connect to and harness this powerful energy will be the focus of many blogs moving forward. What's inspired me to discuss this topic much more than usual has to do with my clients.
As part of my introductory comprehensive financial planning questionnaire, I ask all new clients to review and prioritize a list of values. Over the past 3 months alone, from a list of ten values, every single new client has listed spiritual growth as their number one value. That tells me all I need to know. The time is right to have a broader discussion on this intriguing topic. Let's get to work.
Mandala image by Omnos