Have you just filed your 1040 tax return and later realized you had made a mistake on it? First of all – don't feel badly, people make mistakes all the time while filing their tax returns, after all, they are pretty complicated, especially if you do it yourself. And second, don't panic and ignore the problem – there are ways to fix your errors and Certified Public Accountant, K.M. Pittman, in a short article written for Daily Worth, wrote how to handle tax filing problems with relative ease.
Pittman gives links to the IRS list of common mistakes, where you can read the top 9 common tax errors people make when filing taxes. There is also a link where you can file Form 1040X, the amended return and also the time limit in which to fix your error.
Treat a tax filing error like other financial planning and money related issues – deal with them. Don't keep your head in the sand when there is a problem because problems don't magically disappear; in fact they usually get larger when ignored. The road to financial independence is to always face your financial issues head on.
If you keep your financial objectives and goals in mind and face your financial problems before they get out of control by dealing with them as soon as you realize they exist - I promise you, you'll sleep better at night knowing you're on top of things.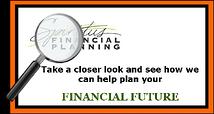 Panic Button photo by Jim Linwood