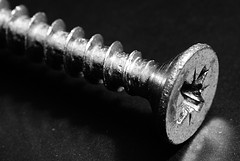 Last week, one of my investment management clients called and asked me to review his 85 year old mother's investment statement and offer my opinion about her overall investment strategy or lack thereof. He was worried that his Mom's portfolio was being churned and burned.
Even before his fax came through, I had a bad feeling. When I reviewed her current investment statement, it didn't surprise me to see that 85% of her now dwindling portfolio was invested in stocks and that on average, 42 stock trades were being bought and sold each and every month. I wish I could say this was an isolated incident, but it's not, not by a long shot. Elder abuse, especially when it comes to investing, is on the rise.

I've seen enough statements like this one that betray an investor's trust to last a lifetime. It always gets me thinking - this could be my Mom being taken advantage of.
Beware of Being Sold the Investment Performance Sizzle