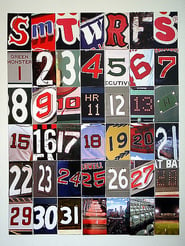 These past couple months, and especially the past few weeks, have been particularly nerve racking for investors. With memories of the last stock market crash still etched into our collective psyches, it's challenging, even for disciplined long-term investors, not to get caught up in the frenzy.
Over the weekend, an article in the business section of my local paper caught my attention. The article that was published on February 11th, by Stan Choe of the Associated Press had the following statistic that made my long-term investor heart sing:
"Much of stocks' long-term returns can come from just a handful of really big days, and it's impossible to predict when they'll occur. Miss them, and owning stocks gets much less lucrative. Two-thirds of the S&P 500's gain over the last decade has come from just five days".
"This is the whole point of why equities generate the best returns of any major asset class over long periods of time. They have higher volatility. If you can live with the higher volatility, you should be in a position to earn higher returns. I fully expect stocks ultimately will reach new highs".
This is worth repeating - 5 days over the past 10 years, just 5 random days, were responsible for 66% of the S&P 500's gains. Wow, that's amazing to me.
So what's the moral of this story? It's just illustrates once again how hard and nearly impossible it is attempting to time the market. By market timing I mean deciding to sell all your equity positions when the market is in a downturn and then having the insight of knowing when to get back in. As John Bogle often reminds us long-term investors; trying to time the market is mission impossible.
Seeing the market have a few good up days recently almost feels like a mirage after so many weeks of nothing but negative news. So let's hope for the best but be prepared for another test of new lows. Until we see the market have a few back-to-back weeks of steady and sustainable upward movement, we'll still be on this roller coaster ride, so please, stay buckled up.
All that said, anytime you feel the urge to sell and alter your long-term asset allocation because the markets are heading downwards, just remember to think about how over the course of 10 years, just 5 days made all the difference in the world to your investing success.