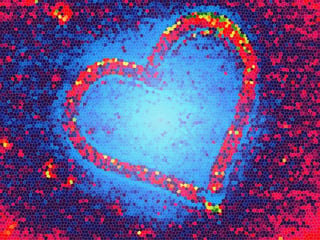 This is a true story of a couple that planned on launching into retirement with high hopes, only to find their dreams dashed. It's a story of betrayal, self-sabotage, unconditional love and the amazing gift of forgiveness and redemption.
Last summer, I met, let's call them, Laurie & Ben, in my Petaluma office. Laurie had just turned 67, Ben was 70. They were in need of a retirement plan as Laurie was looking to retire at the end of last year. Ben had retired 3 years earlier.
Laurie was the one that contacted me initially. After our phone meeting, my sense was that based on their needs, we were a good match to work together, so we set a time for the three of us to meet in person the following week.
The night before we were scheduled to meet, I received an email from Ben saying something came up and could we reschedule for the following week. After they made an appointment then cancelled again, and then once more, I suspected it was the usual case of one spouse attempting to drag the other spouse to meet the 'money guy', with one not really wanting this meeting to happen. Oh well, win some, lose some.
A couple weeks went by and in came a call from Laurie. We had both hit it off on our initial phone meeting, she was a referral from a client I really liked and her energy and positive attitude was contagious. She asked if we could attempt one more try at meeting and this time she said Ben would be there no matter what. So I figured, what's to lose? Why not one more attempt. The 4th will be the charm.
The following week, to my surprise, the night before our meeting, there was no email from Ben asking to reschedule. So that morning I finally met Laurie and Ben. Laurie was excited, Ben looked nervous and even though my office was on the cool side from the a/c, he was shvitzing. That should have been my first red flag that something was up, but I chalked it up to the nerves of meeting a financial advisor.
All Hell Breaks Loose
After a few minutes of getting to know each other better, we moved into a discussion of their plans/dreams/desires for retirement and how they visualized their lives in their 70's, 80's and beyond.
Laurie provided a rough estimate of their net-worth ($2 million plus) and said although she used to handle all their personal finances, including their investments and regular monthly bills, since Ben retired, he had taken over that role. In turn, my focus shifted to Ben, who, still shivtzing, looked at his wife, then me, and didn't say a word.
That silence lasted for about 30 seconds. Then, Ben blurts out he screwed up and kept saying that, crying and repeating, Laurie, I screwed up, I screwed up.
Now having been in some precarious situations previously, when one spouse or the other during a financial planning meeting confesses to something they did wrong, I'm sort of used to this stuff. Yet the way Ben was falling apart in front of my eyes told me this was going to be a big screw up. Little did I know then how big of a screw up it would actually turn out to be.
Once Ben was able to compose himself, the truth came flooding out. Not only did they not have a $2 million dollar net worth as Laurie had assumed, they were actually $100,000 in debt. What happened?
Ben picked up a nasty habit once he retired. He became a gambler. Casinos, race tracks, day trading, all types of sports and internet gambling - you name it, he bet on it. Over the past 3 years, unbeknownst to Laurie, he remortgaged their home, forging Laurie's signature (they had paid off their mortgage 3 years ago) pulled $800k of equity out in the process, then added a second and even a third mortgage as time went on.
In addition, he withdrew all the money from his 401k and IRA's and then when he got desperate, forged Laurie's signature again and emptied out her IRA money and her inheritance as well. The bottom line -from close to a $2 million dollar net-worth, this couple was now $100k in debt.
A Year of Pain and Ultimate Forgiveness
To my surprise, two weeks ago Laurie called me. When I saw her name show up on caller ID, the memories of that eventful meeting came flooding back. Truth be told, I'll probably never forget that meeting for the rest of my life.
After a year of couples counseling, and individual counseling for Ben, after the hurt and pain of the lies and betrayal Ben inflicted on Laurie, forgiveness and healing eventually took over. Trusting Ben again, as Laurie told me during our conversation would take more time, but she was ready to put their life together, again, and move forward.
Instead of retiring, Laurie now will need to work another 5 years or so. Ben, a former CPA, went back into practice and attends a gamblers anonymous meeting every couple weeks. They sold their home and moved into a small condo they rent. Laurie has resumed handling their finances. Next year, as they further rebuild their net-worth, we plan to meet and develop their financial road map.
Pay Attention
Think about that phrase-pay attention. Just like paying for anything, paying attention requires a cost. It's a cost many people ignore at their own peril. To pay attention is an intentional act that takes practice. It requires being present. It means you do not ignore red flags. You ask questions when something seems off. In our busy lives, paying attention or not paying attention, whether it's your finances or your health, has consequences.
Laurie admitted to me during our recent call that she sensed something was amiss. But like anyone that's been with their life partner for 30+ years, it's easy not to pay attention to those things as trust is your normal default.
What inspired me most, is how Laurie found it in her heart to forgive Ben for his betrayal and the dreams he shattered for the life she imagined they would have in retirement. After all is said and done, she said having 'her Ben' in her life is all that matters. Wow!
So what's the moral of this story? As you near retirement or if you're in retirement and you notice your partner acting odd or see a change of behavior, pay attention. Stop, listen and discover and trust your intuition if it's telling you something is not right.
Finally, even if it's a once a year check-in with your spouse, during retirement especially, review your overall financial picture. Seek a second opinion from a financial advisor if that makes you feel better. Overall, just be willing to be present and pay attention. Your retirement and your dreams depend on it.
Photo credit Mrs. Phoenix