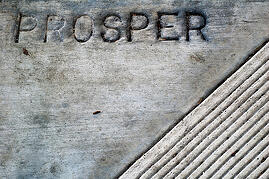 If you are looking to diversify your investment portfolio, (and you should be) here are two alternative investment strategies worth considering. But first, full disclosure: We have absolutely no affiliation to the firms mentioned below and receive zero compensation or any compensation, financial or non-financial from these firms. At times, we will recommend and acquire these investments to add to our investment management clients' portfolios. Both investments come with risk of loss, so you need to do your due diligence before investing.
Propser & Lending Club
Peer-to-peer lending has been popular in Europe for many years and it's finally getting its due attention here in the states. The two leading companies in this space are Prosper and Lending Club.
By creating a virtual platform bringing together borrowers and lenders aka-peer to peer- outside the conventional banking system, peer to peer lending is surely going to become more and more popular as word spreads. NPR recently did a story on this new concept that you can read or listen to.
I had the pleasure of meeting one of the owners of Prosper at a recent breakfast meeting in San Francisco. His vision, strategy and track record left little doubt in my mind that this is an alternative investment that needs to be seriously considered.
Prosper for example offers 1, 3 and 5 year notes for investors with varying interest rate returns depending on the borrower's credit score and overall risk profile. Monthly interest payments can be reinvested or deposited electronically into your checking account.
Lower risk seasoned returns at Prosper currently average 5.41% with higher risk notes earning 14.12% and higher. Investments in personal loans from qualified borrowers can be as little as $25. For fixed income investors seeking higher income, this could play a role in your portfolio. Being able to invest across different credit grades and estimated yields provides the diversity you need.
Perhaps it was my 3 years of experience working at Fair Isaac, home of the FICO credit score, that has me believing in this alternative investment so highly, yet peer-to-peer lending/investing in my humble opinion is the next big thing in the investing world. Check it out, make sure you fully understand the risks involved and see if it has a place in your portfolio.
EverBank
There are web based banks and then there are well, web based banks, but not all are created equal. EverBank has been driving innovation in terms of alternative investment offerings for many years.
If you've been seeking a way to diversify out of the U.S. dollar that's global in scale, an option to consider would be EverBanks World Currency CD's. You'll need $10k to open a single currency CD account, 3-12 month terms available and these CD's are IRA eligible.
CD currencies can range from the Australian dollar to the Brazilian real to the British pound to the Norwegian krone, Japanese yen, Swedish krona to the Swiss franc and many other countries as well.
If a 'basket' of these different countries currencies are more to your liking, you'll need to establish your account with $20k instead of $10k. Within currency CD baskets are a few of the following categories:
Commodity CD: New Zealand dollar, Canadian dollar, Australian dollar and the South African rand
Global Power Shift CD: Australian dollar, Brazilian real, Canadian dollar and Norwegian krone
New World Energy: Australian dollar, Canadian dollar, Norwegian krone
Investors Opportunity: Australian dollar, Euro, Mexican Peso, New Zealand dollar
Debt Free: New Zealand dollar, Brazilian real, Japanese Yen, Singapore dollar, Swiss franc
Viking: Danish krone, Norwegian krone, Swedish krona
Everbank is FDIC insured against bank insolvency, but these CD's are not FDIC insured and are pegged to foreign currencies, which means you need to understand the amount of risk you are taking before you diversify globally using currency CD's.
Happy Investing!
All investing is subject to risk, including possible loss of principal.
Image credit by http://www.flickr.com/photos/carbonnyc