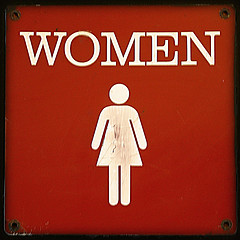 In an article titled 'Women of Wealth' which appears on the Family Wealth Advisors website - they reference a 2011 study by the Family Wealth Advisors Council (FWAC) called "Women of Wealth: Why Does the Financial Services Industry Still Not Hear Them?" that really caught my attention. This study is one of the largest studies on affluent women ever undertaken. The results shed light on what successful women want from their financial advisor, how happy they are with that relationship, and what they worry about as they look to the future.
The study states that "women are dissatisfied with the financial services industry. Many believe that their gender is a key factor in the disrespect and condescension they have often experienced and the poor financial advice they have received."
The study revealed:
Women who have gone through a significant transition have greater clarity about what they want in a financial advisory relationship.
The financial services industry needs to listen carefully to what each woman is saying and learn to meet her unique needs, instead of generalizing about "womens issues."
Although the financial services industry has said it is focusing more on women, most firms are still missing the mark.
If more financial planners don't get with the program and show some respect for women - well, let's just say, I'm going to be too busy to handle all the business they can't be bothered with.
"Women aren't a foreign country. You don't need an interpreter to talk to them. Even if you're not fluent in their language, they might appreciate it if you gave it a try."
Ruth Marcus - The Washington Post

Photo credit http://www.flickr.com/photos/kathycsus/