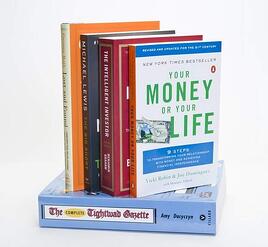 This week, Your Money or Your Life author, Vicki Robin posted on her facebook page,
"Just in. 2008 edition of Your Money or Your Life going back to press. Now over 75,000 in print, and former edition sold somewhere near a million. I guess the time is ripe again."
I'd say.
Published by Penguin Group, the classic book, Your Money or Your Life is still a favorite. So much so that USA Weekend included it in their "5 Personal finance reads you can bank on for 2012."
I was proud to be included as a contributor to the book when it was re-released back in December 2008, and am thrilled when a reader contacts me to help them in their financial life. Because of the vast reach of the book, I've been lucky enough to have worked with Your Money or Your Life readers from all across the country. Check out my map (scroll to the bottom) to see all the locations where my Your Money or Your Life clients hail from.
I'd love to 'pin' your state!

Image credit by USA Weekend