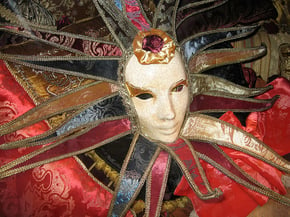 False Promises, Dashed Dreams
A couple weeks ago, a client in Oakland emailed me an article from Money Magazine titled: 4 Disastrous Retirement Mistakes and How to Avoid Them.
The premise of this must read article for anyone getting close to retirement and wanting to rollover their IRA is to see past the hype being touting by many a financial salesperson masquerading as an advisor, but really only concerned with their commission payout and not your financial wellness and security.
My client who sent the article expressed her outrage and disbelief that this practice is so widespread. She asked if I would highlight this topic in my next blog post. Oh yes I will, gladly, was my response.
So with that said, below you'll find some excerpts/highlights from this well written and informative article. Please pass it on to anyone you know that may be vulnerable to these slick sales pitches.
"Lured by a promise of higher earnings or guaranteed returns, you could roll your money into an investment that's far more expensive than what you already own. Financial advisers gunning for IRA rollover dollars like to pitch variable annuities insurance products that allow you to invest in stock and bond funds, tax-deferred, and later convert your balance into regular income.
The drawback is the high fees you'll pay every year for a VA—typically 2.4% of your assets for investment management and extras like income guarantees, according to Morning­star. But the more serious trouble comes when an adviser won't stop at one, exposing you to large penalties"
"Another pitch is the tantalizing prospect of early retirement. The danger is that it's based on sloppy or misleading math, says ­Gerri Walsh, head of investor education at FINRA.
Verizon retiree Cindy Rog­ers says her adviser told her that her annuity would produce ample income to cover her expenses, while the principal would last her lifetime, according to her FINRA complaint. But Rogers' $3,700 monthly payouts mean she's withdrawing 8% a year—twice what's typically suggested for a retiree who's 65, let alone 49. Including fees, she's depleting her savings at a rate of 11% a year. Plus, Rogers owes an estimated $9,000 in tax penalties."
"Chasing high returns can get you in trouble. Rolling money into what's known as a self-directed IRA so that you can shoot for the stars is especially perilous. The SEC estimates that in 2011 investors had $94 billion in this type of IRA, which lets you invest in pretty much anything, from real estate to tax liens.
Last year the state securities regulators association warned that because self-directed IRAs can hold exotic assets, which IRA administrators don't generally vet, the accounts leave you vulnerable to risky pitches.
In a video of a 2013 sales presentation, Curtis De­Young, founder of American Pension Services, a Utah-based retirement plan administrator, promised retirees the freedom to "take control of your own destiny" with a self-directed IRA. At the end of 2013 his nearly 5,500 clients had IRA accounts worth $352 million. But a lawsuit filed in April by the SEC claims that ­De­Young steered $22 million in clients' money into now worthless real estate investments and loans to friends. A lawyer for De­Young told MONEY that the retirees chose the investments; the firm was merely an administrator."
Increase Your Financial Literacy
One of the best ways to guard against getting ripped off is to increase your financial literacy. Knowledge is power and the more knowledge you have around your money, the more self-confident you'll feel about the many financial decisions you'll need to make as you approach retirement.
Don't let the title turn you off because Personal Finance for Dummies, written by Eric Tyson of Nolo Press fame, is one of the best money books out there. It will teach you just enough to be dangerous.
Also, if you decide to seek guidance from a financial advisor, my recommendation is to work with a fee-only advisor that works in a fiduciary capacity. The simple truth is that advisors working in a fiduciary capacity are legally obligated to provide advice that is in your best interest, not the other way around.
Retirement planning in the 21st century demands a more efficient and effective approach that is transparent, accountable and open to new ideas and strategies. At age 75 and 10 years into retirement for example, there are no do-overs in regards to the financial decisions you made ten years ago.
That's why financially speaking, getting it right the first time and finding an advisor that you can trust is how in retirement - peace of mind is yours for the asking.
Photo credit by James O'Gorman