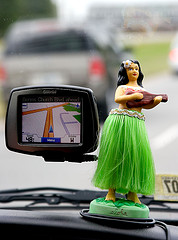 In an recent article by the Financial Planning Association (FPA) a 2010 study of wealthy female investors showed that women were more likely to consult a professional advisor than men. One reason is that women in general are more cautious or conservative when making financial decisions.
According to the study, in addition to seeking professional financial advice, women are opting for more education around money issues. And just like the old stereotype about the differences between men and women in asking driving directions (in pre-GPS days) - women are not afraid to ask for financial guidance and advice.
You can read Jim McConville's June 2011 article, Women More Likely To Consult A Professional Advisor here.

Photo by Jimmy_Joe