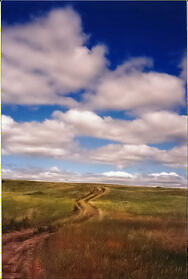 I never believed that a parent can't have a favorite child – then again, I'm not a parent. But as a financial planner, I will admit that I do have favorite clients – my 'Your Money or Your Life' clients. We speak the same language; we understand the idea of having a healthy relationship with money, we get the concept of money equaling life energy and we value, value. We are inherently frugal and we are huge advocates of setting goals, such as becoming FI.
With the re-issue of the book in 2008, I have seen an influx of clients either having read the book for the first time, or re-aquainting themselves with the philosophy and for that I am grateful to Vicki Robin for the opportunity to have contributed to the latest edition.
I have talked about how it took me 3 or 4 reads before I 'really got' the YMOYL life. But becoming FI is worth the journey, so with a few starts and stops with successes and disappointments in between, my YMOYL journey has taken me 10 years. For some it gels immediately, for others, like myself, it can be more challenging to embrace and implement.
This is the case of a new client I'll call Ben and this is his story.
Discovering Your Money or Your Life
Reading Your Money or Your Life in the spring of 1995 was truly an amazing experience for me that I believe changed my life. The words seemed to directly speak to me (and my desires) and gave me hope that I didn't have to be trapped "making a dying" until some very distant time in the future. The words also reinforced many values that are important to me: living with intention and integrity, being responsible to one's self and environment, and acting on one's personal callings in this short life. I would often argue with books that contained lots of advice or directives, but everything in this perfect book seemed to apply to me. I discovered this book was much more than financial guidelines and rules, but rather a roadmap for life's journey.
Frugal & Free - Implementing the Lifestyle
I followed the steps and applied the information to my life. I lived frugally and more intentionally, paid off all my student debt in about a year and became in the best physical shape ever. I had absolutely no debt and felt free. I rented a 2-bedroom apartment for over four years, which I could just lock and go. It was really simple. I had no plans to buy a house, but wanted to buy a piece of land (for cash) in New Mexico. This is where I grew up and was near my family. I had no intention of moving, but wanted to spend occasional time there enjoying those vast landscapes and incredible skies.
Temptations – Consuming More, More & Even More - Losing the Way and Going Off-track
Then I got involved with the 'wrong' crowd - those colleagues of mine that lived in big houses, drove Mercedes, and consumed the finest from all sources (restaurants, shops, vacations, the theatre, hobbies, etc.). It was alluring and I let this lifestyle enter my life for a few years. After all, I was working hard, long hours and deserved this, right? I could afford it, right?
I ended up with a big semi-custom, newly furnished home in the suburbs, a mortgage, (for 'tax deductions') a Mercedes, a Jeep, several snowboards, tons of fly-fishing equipment, season theatre tickets, more clothes and shoes, and the list goes on. Looking back on those days is a little unsettling, but I think I had to go through that personal consumerism or consumption phase to see beyond.
No shame, no blame. And no piece of New Mexico land, either.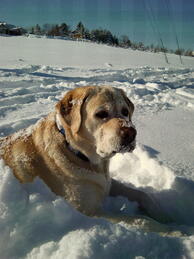 New Love X 2 & the Intention to Simplify
Around this same time, life also presented to me a yellow lab puppy Jacob who needed a home, and my mate Daniel who now shares my home. Both were great things, but also changed the mix of my life.
Feeling out of place in the suburbs, overwhelmed, and very stressed, I made a choice to simplify and move to a smaller house in the city. I laugh now at how simple my life really was back in 2000. I found an English Tudor in a great part of the city that felt completely like home to me. The house would need updating but was live able. So I scrubbed and painted away and moved into the upstairs mother in law apartment with my new furniture and other "stuff" stored on the first floor. I lived upstairs for a year and a half planning the remodel that quickly morphed into a large renovation.
Home Sweet Home
I had originally planned to remodel one floor and then the next, but realized that to update the systems properly I would have to move out. Since this house was 'the one', the renovation had to be done correctly. Rather than rent, I decided to buy a Victorian in the same area of town. The renovation lasted 27 months and turned out great. It is home.
Tax Nightmares and Moving Forward
I was going to sell the second house, but my previous accountant thought it would help with taxes - and this is how I became a landlord. I was encouraged by my accountant to buy property for tax purposes. She would deduct all the passive losses, which translated into much lower tax bills. Taking those refunds, I bought a structurally sound, unkempt, four-plex down the street from where I live, which I have been renovating. It has a large yard that I have developed into a vegetable garden. My parents needed to move closer and I also bought a ranch house for them that needed renovations (ramps, a roll-in shower and other ADA amenities).
Through an IRS investigation of my former accountant, I have since learned that I can't deduct passive losses for rental income in my tax bracket or with my MAGI. I voluntarily amended the required returns and paid back the IRS a lot of those big tax refunds – ouch! I also found a CPA who actually files according to the rules and explains to me the details.
Would I have gone down the road of being a landlord had I known that these deductions were not allowed? Who knows? If my mate, Daniel hadn't been available to tend to the properties and deal with the tenants, then no. I have, however, gained a ton of experience and knowledge renovating neglected homes and creating better spaces. I really do enjoy the work and design challenges.
I tend not to look back and regret events or decisions in the past. They make me who I am today and if given the same choices, I would probably do it all the same. However, I am not averse to changing things that are not working well for me.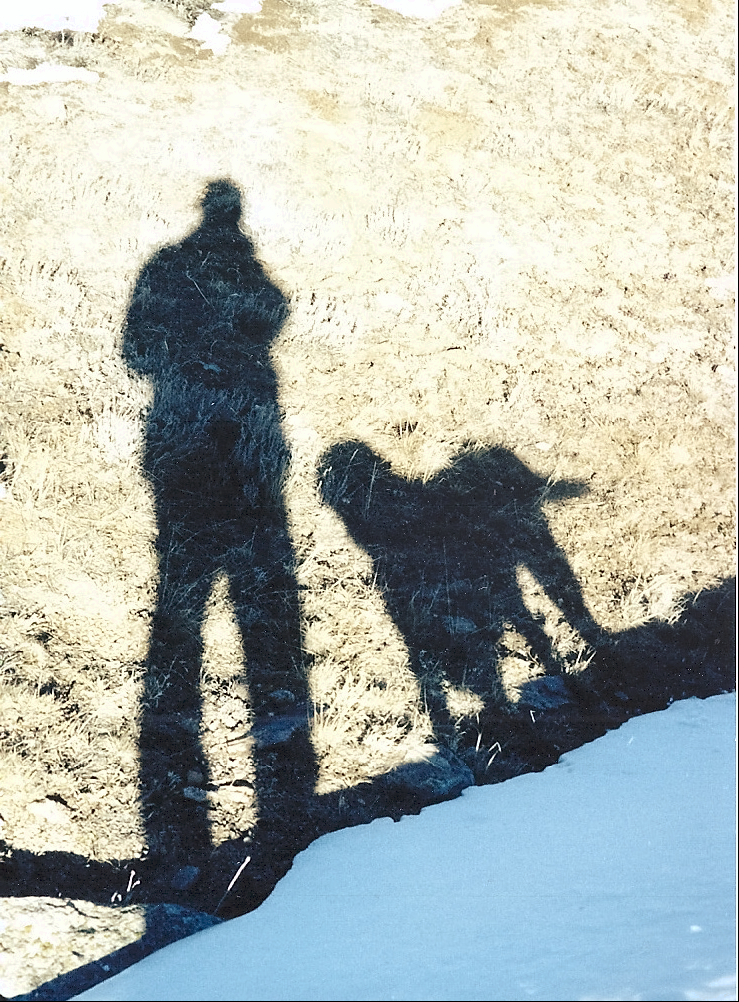 Losses & Sorrow
Personally this year has been tough. My mother had been battling early onset Alzheimer's for many years. This had required around the clock care and assistance, which was provided by my father and sister at our home in New Mexico. Then the inevitable happened, the disease progressed and she died this summer. My family was in the process of moving here to the renovated ranch house. They did make the move and it is great having them close.
Just as tragic for me was the loss of Jacob, my dog, who had been with me for 12 years. He and I shared a special journey together, including all the moves from house to house, traveling, taking walks together every day, and just sharing a common bond. He had neck surgery three years ago to correct a spinal paralysis. Daniel and I worked with him for many hours to successfully get him back walking. Spending time with him was a joy. It still is hard to talk about.
Work-Life The Delicate Balance
I do have a stress-full and busy job (72 plus hours a week). I also take off 12 weeks vacation a year, which as ridiculous as that sounds, somehow doesn't seem like enough. I could take more time off, but since we don't get paid for vacations, I do have to balance the time. My vacation used to involve travel with Daniel, visiting my family in New Mexico, snowboarding, hiking, and fly fishing. Now any time off seems to involve sticking close to home and catching up on things.
The Simple Life?
So my simple life is not so simple. My simple life is not so cheap. My simple life is not stress-free. And I haven't been rejuvenating my soul on the New Mexico plains in years.
I'm reminded of the saying "expenditures rise to meet income" (Parkinson's 2nd law), and find that in all ways, this has been true for me. I remember back in 1995 after reading YMOYL that $1,800.00 a month could fulfill my living requirements quite nicely. Now that amount doesn't even cover one of my mortgages. I definitely need to reevaluate…well…everything. I know the last couple of years I've spent a lot of money and accrued more debt renovating the apartments and my parents' house. These were great improvements and in my parents' case, absolutely essential. But I look at what comes in and what goes out, and I know there has to be a better way to live financially.
Back to the Basics - Your Money or Your Life
These events and the rereading of Your Money or Your Life has been the catalyst for me to start working again toward a life full of intention.
My vision for the future is having a steady, reliable stream of YMOYL income that would provide enough for my expenses.
This would allow me to work when I was needed or when I wanted – not because I have to slave my life hours away to pay for some tax deduction. I could work in my garden. I could take my runs in the foothills. I could enjoy reading a book without feeling guilty because I have so many 'things to do'. I could take that road trip to visit old friends or meet new ones or just be by myself. I could bask in that New Mexico sunlight.
I love working steadfastly toward a goal. I become a little depressed or sluggish when there is nothing to strive toward. My life history seems like a series of goals (finishing school, getting a job, paying off debt, getting in shape, building and renovating homes, rehabbing my dog after his surgery, renovating a place for my parents, etc.). Some of these events were planned and others were not. I am now ready for the long neglected challenge of putting my financial life in order.
Photo credits - the author