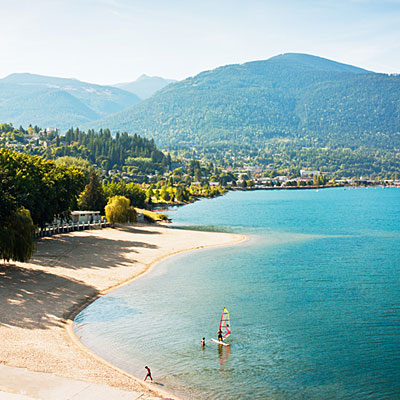 Sunset magazine had an article in the Feb 2012 issue featuring 20 'dream towns' in a best places to live list. The criteria was that these towns had to be slow paced and stress free - not easy to find anymore in our crazy busy world.
Who could resist fantasizing about taking off for Nelson, BC or Whitsunday Islands in Australia. It's interesting to read about these couples who actually did it, leaving behind friends, family, careers and homes in search of a more mellow lifestyle.
Pat and I did it 20 years ago when we moved from the east coast to Northern CA, and although we always miss our families, we've never looked back. Although I admit, whenever we visit a new and beautiful place, (the most recent being San Luis Obispo) we always ask ourselves, "could we live here?"
Whenever I read an article like this, as a financial planner, I always think about the planning process to get from point A to point B. To keep the article light, exciting and adventurous, of course they aren't going to go into the how-to financial nuts and bolts of making a major life change such as this, but it is crucial to get all your planning done before embarking on a huge life move.
I've helped people make big life changes, including moves to other countries, retiring early to a fantasy life like the ones described in the Sunset article - and I'll say, I LOVE helping these adventurous clients live their dreams.
The Sunset article lists woodsy, wine country, tropical and Pacific Rim escape hatches, or as they refer to them as, 'fantasy towns'. Four different couples are profiled, discussing what they gave up, what they gained and the moment they knew they had become 'a local' after making their moves.
WARNING! This article is very inspiring - espcially to those with chronic wanderlust.
Photo credit Thomas J. Story